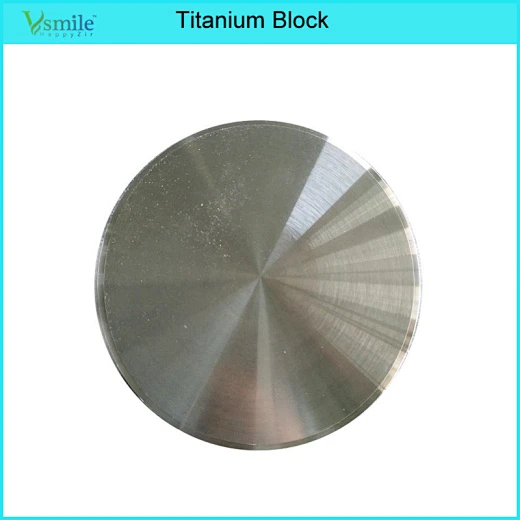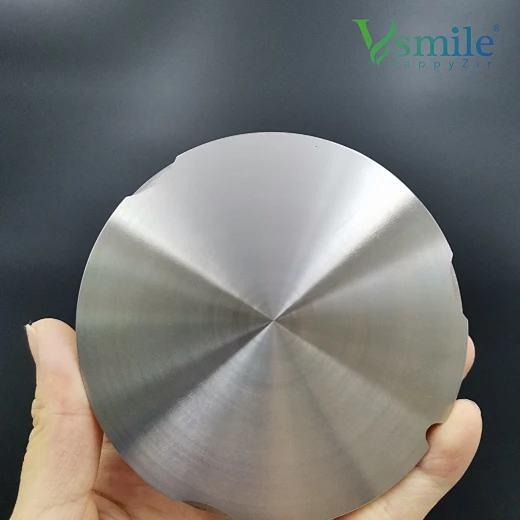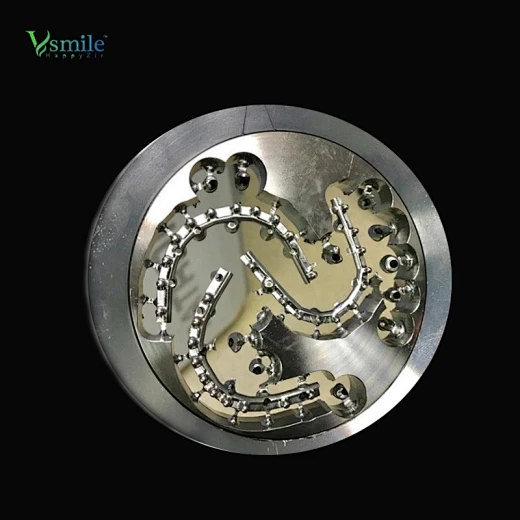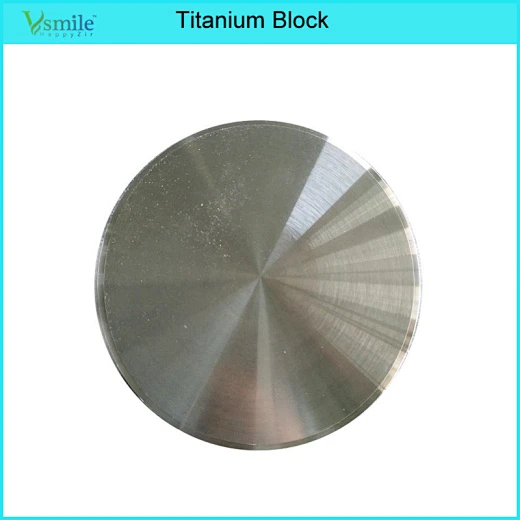 Grade 5 98mm Dental Titanium Disc for open CAD CAM Milling system
Metal Material
Supply Ability:
20000pieces / Month
Country of Origin:
Changsha
Vsmile HappyZir Titanium Milling Disc is suitable for the restoration of dental implants, abutments, etc. This is Zirkonzahn dental cad cam grinding system application. Zirkonzahn dental titanium block is not an open CAD cam system
Vsmile Titanium discs for CAD/CAM machining
Vsmile titanium dental block contains a tritium alloy which provides excellent metallic properties in dental laboratory operations.
It is corrosion resistant and biocompatible. The low thermal conductivity improves its physical properties. Titanium dental blanks allow for traditional bonding as well as the quality of dental ceramic veneers, adding to the aesthetics of the restoration.
Advantage:
● Corrosion-resistant material provides durability and a distortion-free fabrication process
● Can be aesthetically veneered with ceramic
● Precision Manufactured, Precise Fit
Indications:
Gr.5: long-span delicate framework, structures, implant work
Gr.2: Crown, Bridge
Technical Data
| | |
| --- | --- |
| Hardness (HV 10) | >300 |
| Elongation (%). | >8 |
| Tensile Strength (MPa) | >825Mpa |
| 0.2% Yield Strength (MPa) | >760Mpa |
| Young's Module (MPa) | ~106Gpa |
| Coefficient of Thermal Expansion (25°-500°C) | >8 |
| Density (g/cm3) | 4.4 |
| Melting Range | 1,600-1,800 |
Hot Tags: titanium dental block, China, suppliers, manufacturers, factory, customized, wholesale, buy, price, cheap, free sample, Titanium Dental Lab, dental cad cam, Titanium Dental Milling, titanium metal disk, Dental Titanium Disc, Titanium Disc