Vsmile Milling Burs Amann Girrbach ® Compatible
Best fit at the highest possible surface quality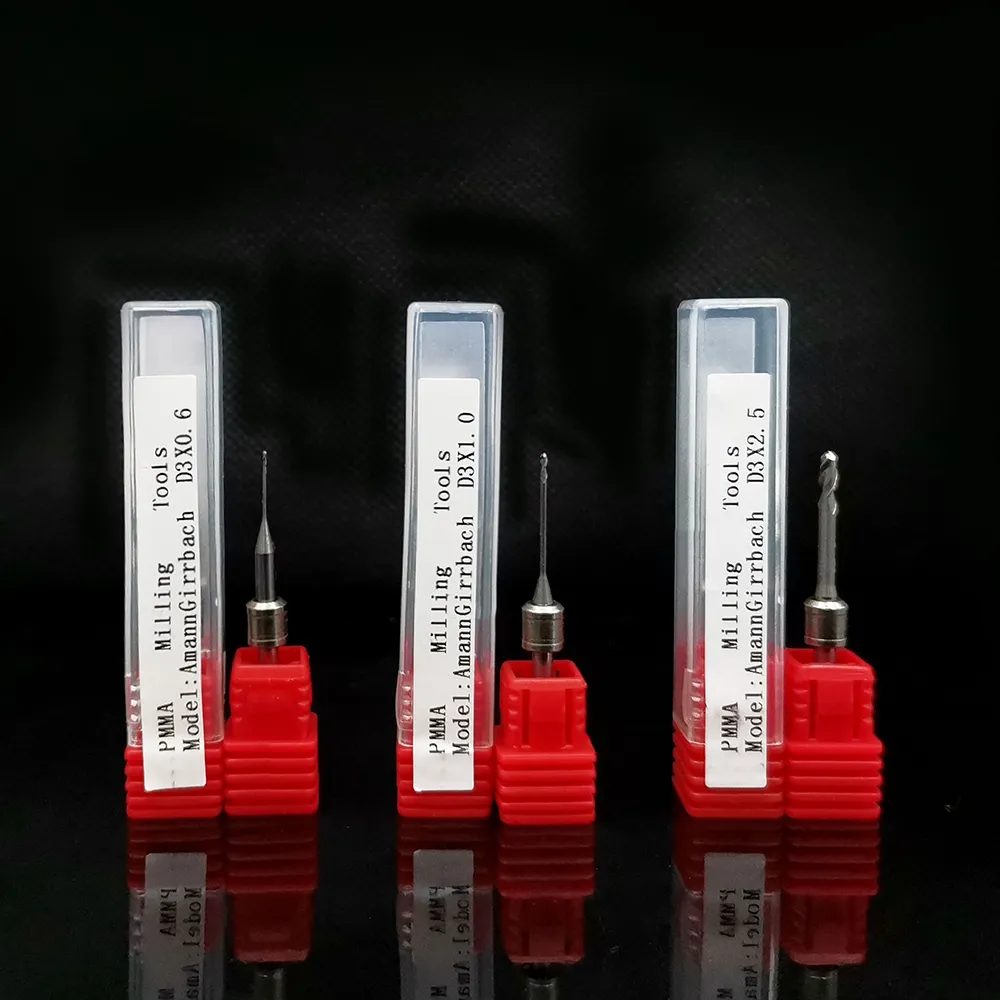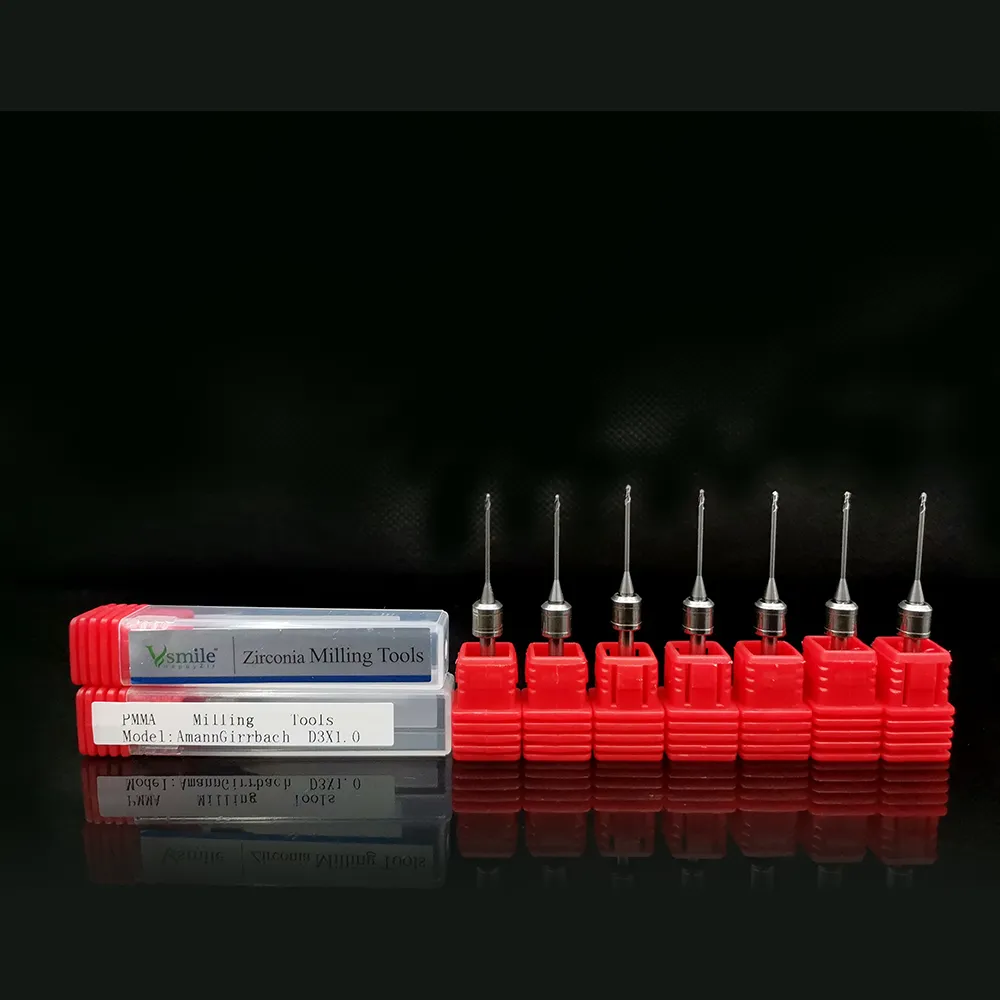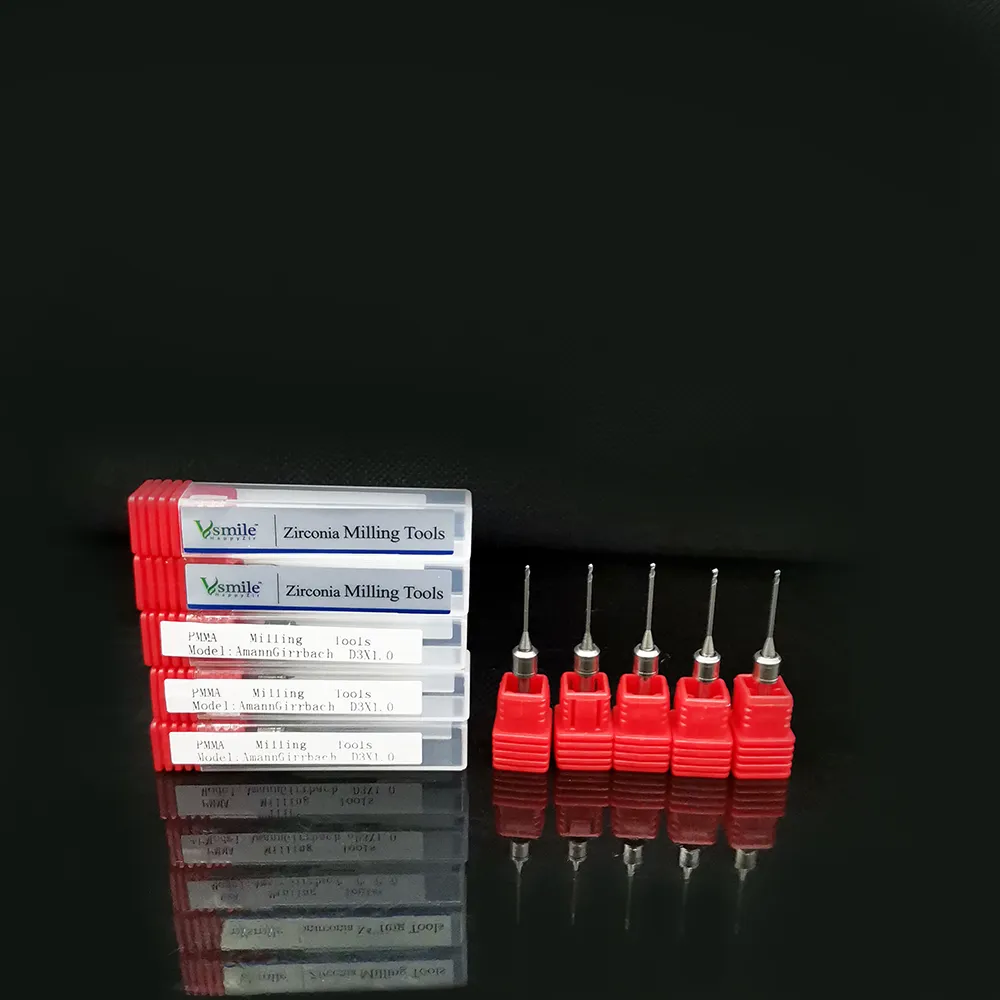 In order to achieve maximum economical use, the tools are consistently checked for service life and optimised within the system as part of the newly developed intelligent milling and grinding strategies.
Compatible With Amann Girllbach For Zirconia / PMMA / Wax Milling
Shank Dia.(mm)
3.0
3.0
3.0
3.0
Head Dia.(mm)
2.5
1.0
0.6
0.3
Overlength(mm)
47
47
47
47
Coating
Diamond/Diamond Liked/Uncoated/Rainbow
Compatible With Amann Girllbach For Emax / Glass Ceramic / Lithium Disilicate Grinding
Shank Dia.(mm)
3.0
3.0
3.0
3.0
Head Dia.(mm)
1.8
1.4
1.0
0.5
Overlength(mm)
43
43
43
43


Amann Girrbach CAD/CAM Dental Milling Bur


Model:
Ceramill mikro 4x
Ceramill mikro 5x  
Ceramill mikro ic 4x  
Ceramil motion2 5x  
Ceramil matik 5x

Material: Tungsten Steel
Coating: CVD Diamond Coating / PVD Diamond Coating / Diamond Liked Coating / Professional Coating for Emax grinding
Packaging: Individually packing

Your Benefits
High quality of restorations and fit due to precisely manufactured tools
Highest level of process safety due to matched and validated milling and grinding strategies
Minimal wear of milling cutters at optimal milling speeds

 
Dental Milling Tools For Processing Various Materials
Our tool specialists have developed optimal cutting-edge geometries for machining the various materials used in dental technology, from wax to cobalt-chrome. The result is a perfect balance between the best possible surface quality of the material to be machined and the longest possible service life of the milling tool.