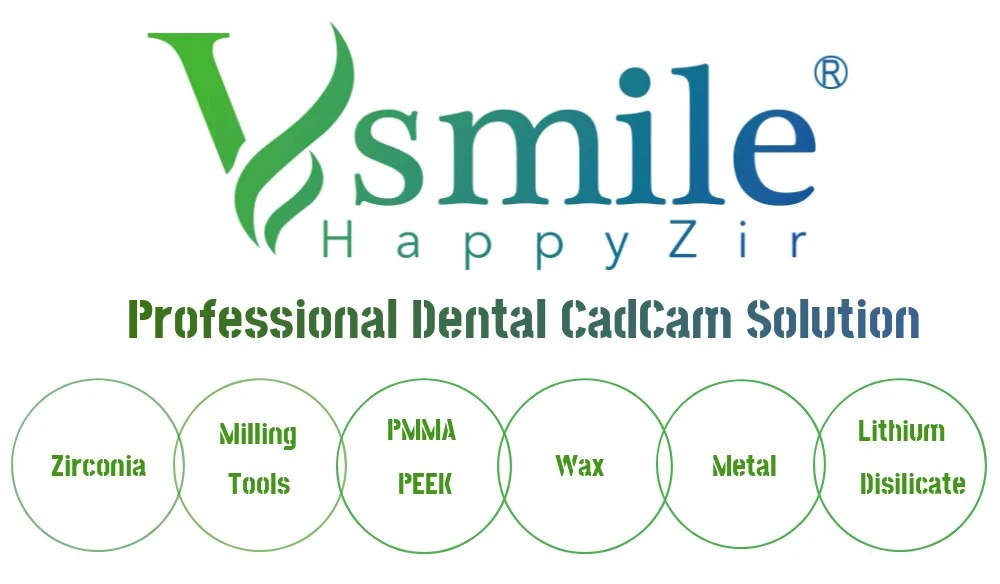 Description

Natural esthetics. Efficient process.
Vsmile UT Multilayer Zirconia Disc dental multilayer zirconium oxide (5Y-TZP ) with natural color and translucency gradient and high flexural strength (700 MPa ). These properties enable the fabrication of highly esthetic, monolithic single-tooth and bridge restorations in the anterior and posterior region. The specially adjusted translucency gradient ensures good coverage in the cervical area and increased translucency in the incisal area. The integrated color gradient also ensures the efficient fabrication of natural-looking restorations.
Vsmile UT Multilayer Zirconia Milling Blank is a polychromatic, ultra-high-translucent zirconia with finely smoothing colour gradient and a perfect match of VITA shades.
Indications
Single-tooth restorations (anterior and posterior)
3-unit bridges (anterior and posterior)
Multi-unit bridges (anterior and posterior)
Delivery forms
98mm white (10mm, 12mm, 14mm, 16mm, 18mm, 20mm, 22mm, 25mm 30mm) 
For Open System71mm white (10mm, 12mm, 14mm, 16mm, 18mm, 20mm, 22mm, 25mm, 30mm) 
For Amann Girrbach CERAMILL CAD/CAM SYSTEM95mm white (10mm, 12mm, 14mm, 16mm, 18mm, 20mm, 22mm, 25mm, 30mm) For Zirkonzahn CAD/CAM SYSTEM
Colors
Vita 16 Shades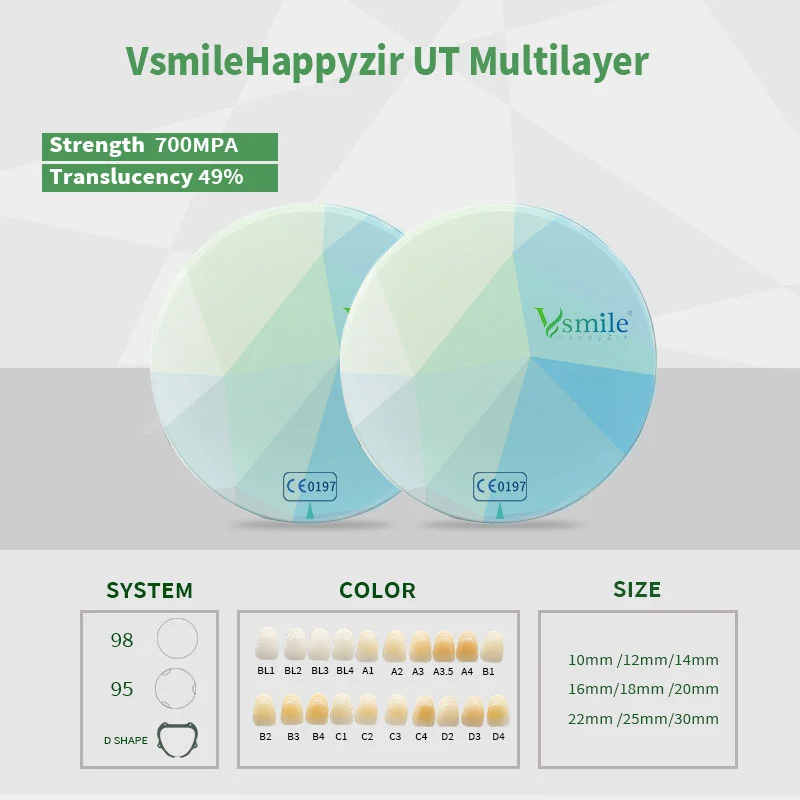 Sintering Curve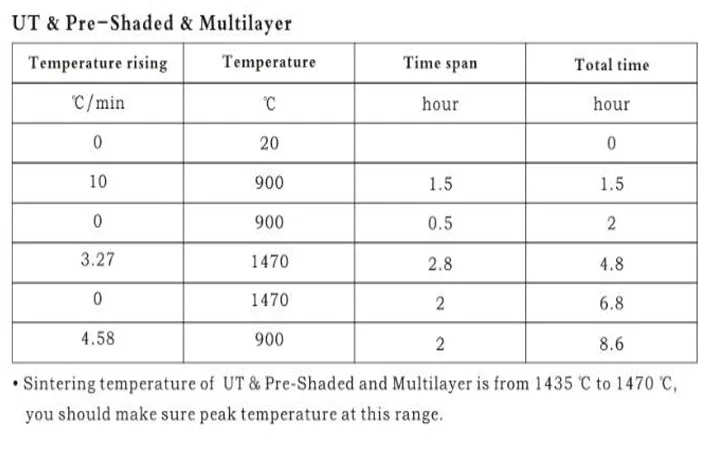 Case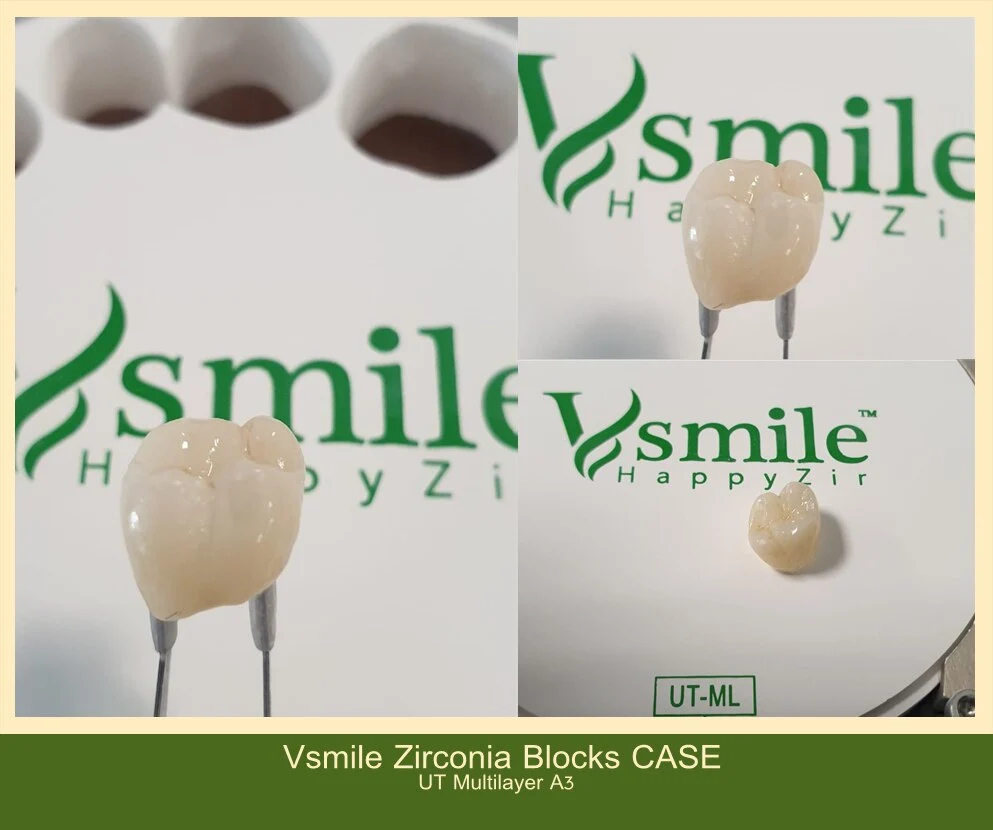 Packing & Shipping