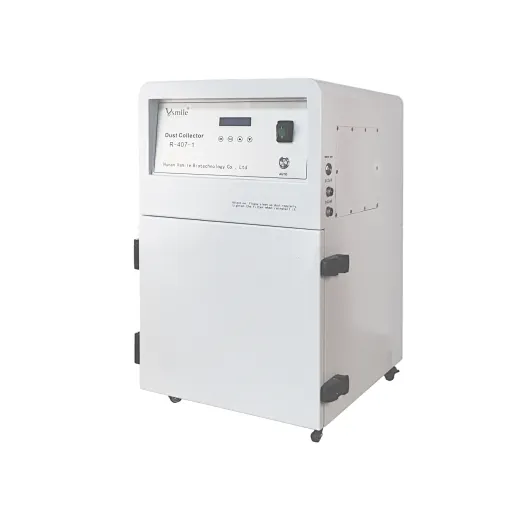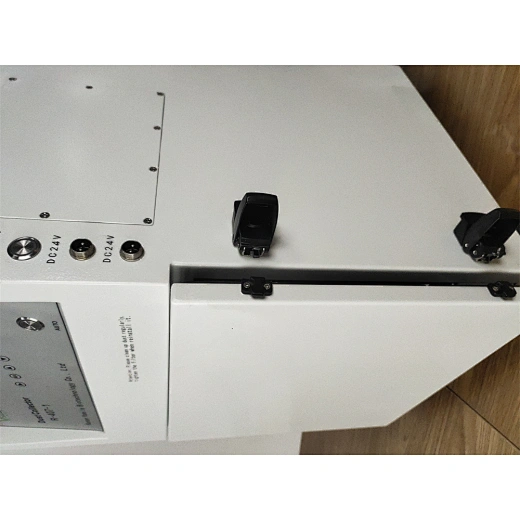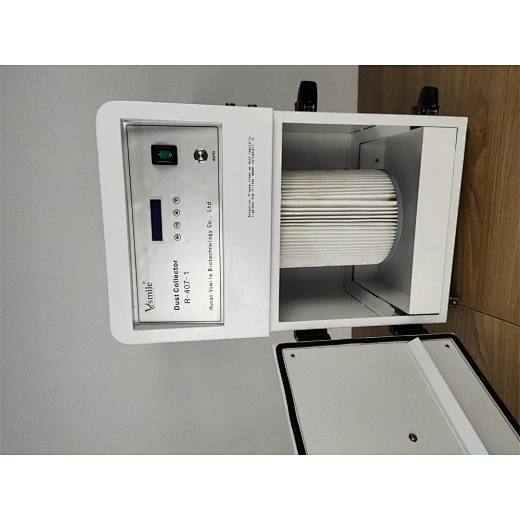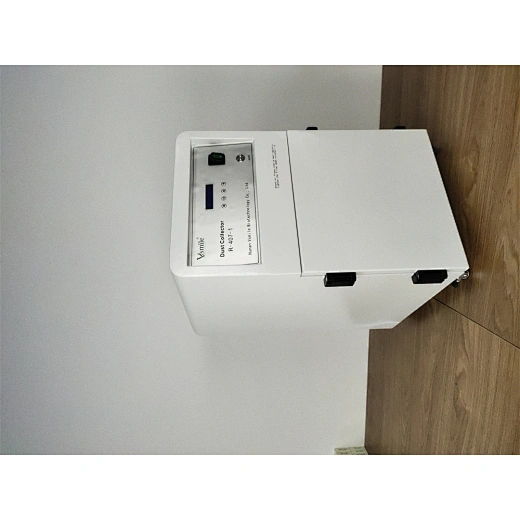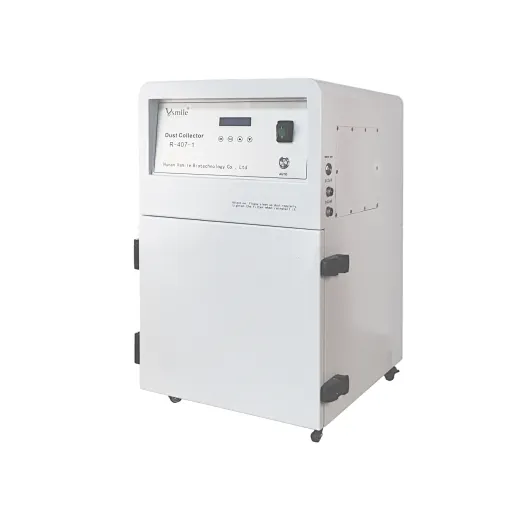 Dust Collector For CAD CAM Milling Unit
Dust Collector For CAD CAM Milling Unit
Supply Ability:
50piece / Month
Country of Origin:
Changsha
Dust Collector For CAD CAM Milling Unit
Dust Collector For CAD CAM Milling Unit
Equipment is used to extract dust from dental cad/cam milling machines. The dust collector adopts a brushless motor and HEPA Filter with 100% efficiency on sub-micron particles like fine zirconium dust in the dentistry CAD/CAM milling unit.
the dust collector can match the workflow of the milling machine, constantly working synchronously. It automatically starts and stops with the working status of the CAD/CAM milling machine, making it a convenient and hassle-free addition to any dental lab. This feature ensures that the dust collector is always working when it needs to, reducing the risk of dust and debris buildup and improving the overall cleanliness and safety of the workspace.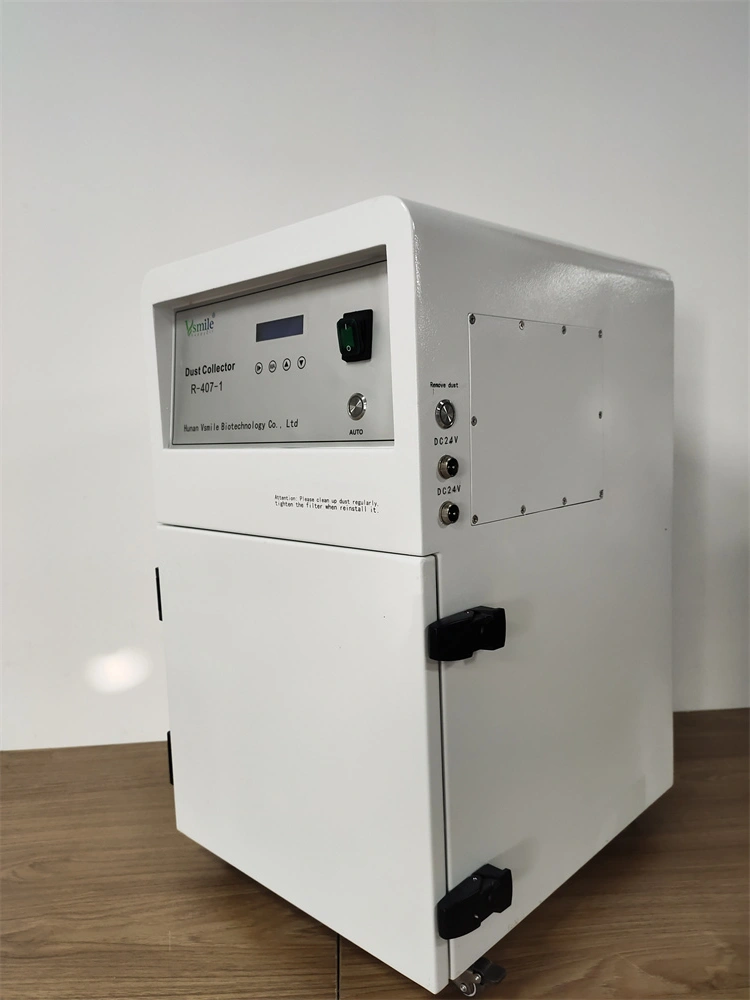 Equipment is compact, easy to portable, and compatible with most dental milling machines.
Benefit Feature
1. Compact and portable design with strong suction which is up to 24m/s
2. Running under ultra-silence conditions, the noise is lower than 65 dB.
3. Using a step-less variable speed brushless motor, ensure the quality and more than 20000-hours running time.
4. Long service life, high efficiency,2.5-5 u m particles can be filtrated, easy maintaining, easy cleaning.

Technical
Imported brushless motor, powerful suction ability
The multi-filtering system, 100% filter dust
Linkage function with CAD/CAM milling unit
The client cleans the vacuum bag regularly
Power: 1200W
Plugin: 220V
Dimension: 350x430x715mm
Weight: 39Kg