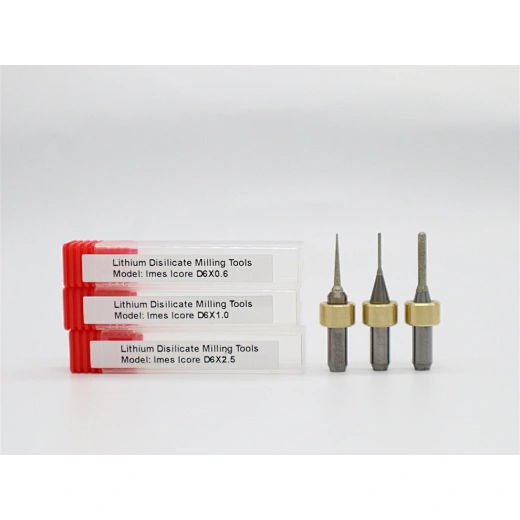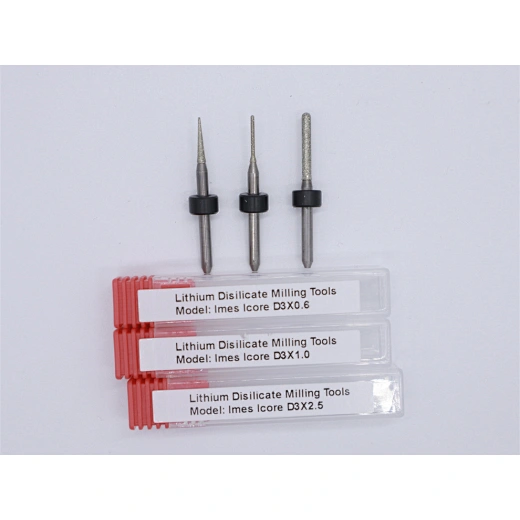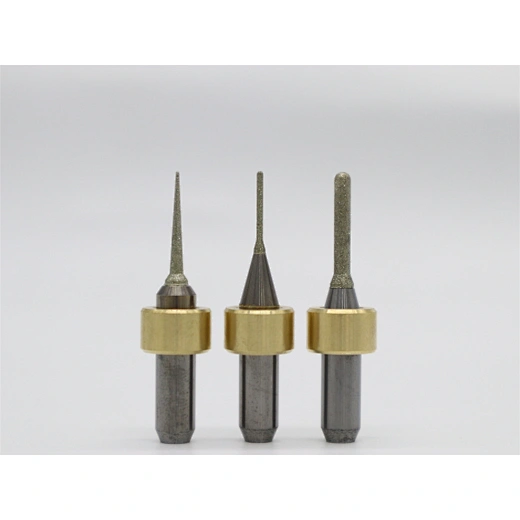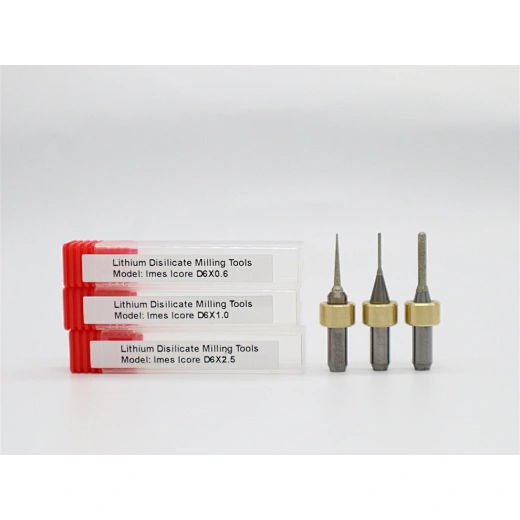 Imes Icore milling burs for dental lab use to mill Lithium Disilicate
Imes Icore Milling Burs
Supply Ability:
20000piece / Month
Country of Origin:
Changsha
Imes Icore Lithium Disilicate Milling burs
Imes Icore Lithium Disilicate Milling burs
Imes Icore Milling burs Specs:
1.Diameter:
0.6mm
1.0mm
2.5mm
Other sizes can be customized.
2.Shank:
D3
D6
Imes Icore Disilicate Milling burs more photos: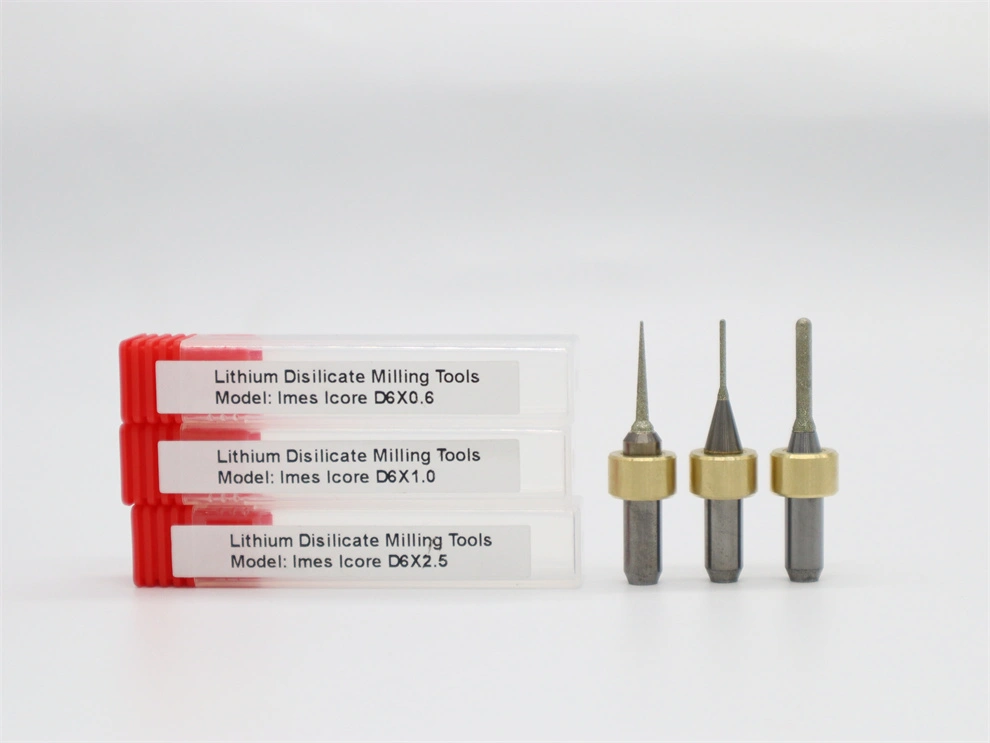 Radius cutters For imes icore
The dental radius cutter has a semicircular rounded tip. It is available with cutting-edge diameters of 0.3 mm to 2.5 mm. While the 2.5 mm tool is mainly used for efficient roughing, tools with a small diameter of 0.3 or 0.6 mm are mainly used for finely finishing or carving out fissures. Due to the especially long free grinding of these tools, undercuts can also be reached easily.
Depending on the application and the sort of dental material, the radius cutters have one to four cutting edges: for PMMA and wax, there are, for instance, extremely sharp single-tooth cutters available with a very low tendency to clog. On the other hand, the 2.5 mm cutters for the abrasive zirconia have three cutting edges and the CoCr cutters even have four in order to reduce the wear for each cutting edge and to ensure greater process reliability.
Grinding tools For imes icore
For processing dental materials such as ceramics and composites, Vsmile offers torus and radius grinding tools with a diamond grit in different grain sizes. The two smaller torus grinding tools with their fine grain size are mainly used for drillings and abutments. The 2.5 mm grinding tools with their coarser grain size are used for roughing and the fine-grained radius grinding tools for the finishing process.
All milling tools are characterized by their good abrasion and break resistance and extremely long endurance. The diamond grit with its especially good binding to the shank avoids micro-cracks and reduces the sensitivity to thermal impact.