Milling Burs  to Mill Glass Ceramic Block Compatitable PM7
PM7 Milling Burs For Zirconia Block Specs:
Size:
D6x0.5mm;
D6x1.0mm;
D6x2.0mm;

D6x3.0mm
Usage:
CAD CAM System PM7 Milling Burs are designed to mill glass ceramic block milling Burs
for Dental Use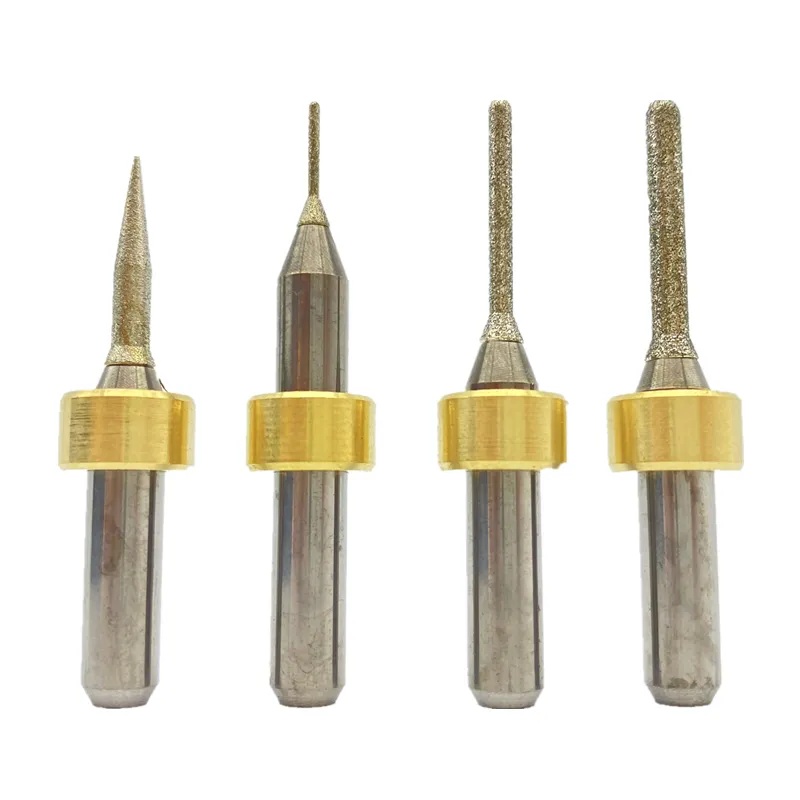 PM7 Milling burs Characteristics:
1. DLC coating mlling tool can mill 120 to 150 units teeth.
2. DC coating milling tool can mill 300-500 units teeth.
3. All our burs are made by the optimal tungsten carbide material and stainless steel
4. Excellent Milling Performance
5. Favorable price/quality ratio
PM7 Milling burs Packing:
1pcs/case plastic and carton