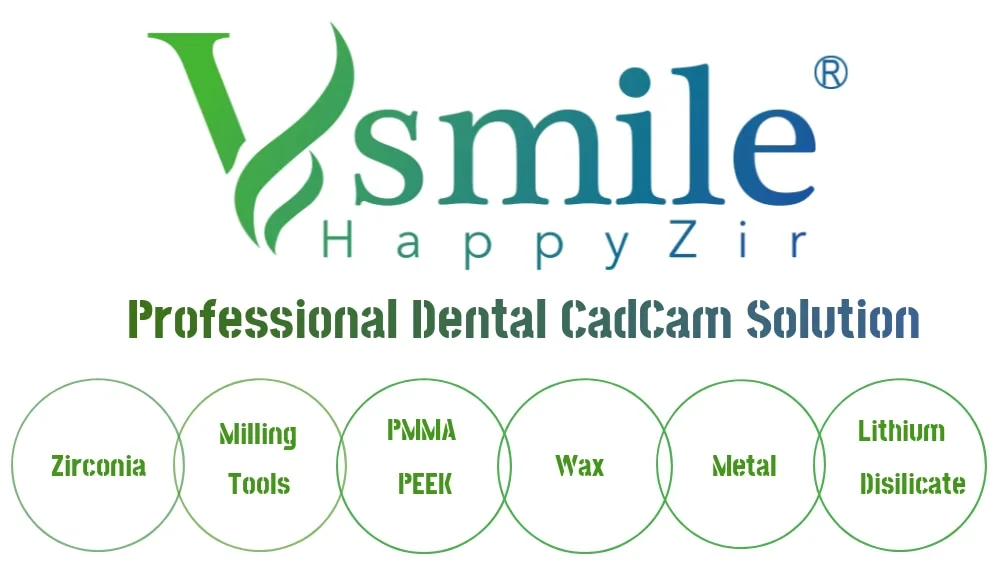 Description

Vsmile ST Pre-Shaded Zirconia Disc is a series of 16 pre-shaded zirconia blanks that match all of the VITA Classical shades, with no color-dipping or staining required. This glaze-and-go system eliminates the dipping and staining stages to greatly increase repeatability, improve turnaround time and lower labor costs.

Vsmile ST Pre-Shaded Zirconia Disc is used for the production of full-contour zirconia crowns, bridges and implant crowns.
Processing Options
Monolithic processing or partial ceramic veneering
Indications
● Single-tooth restorations (posterior)
● 3-unit bridges (posterior)
● Multi-unit bridges (posterior)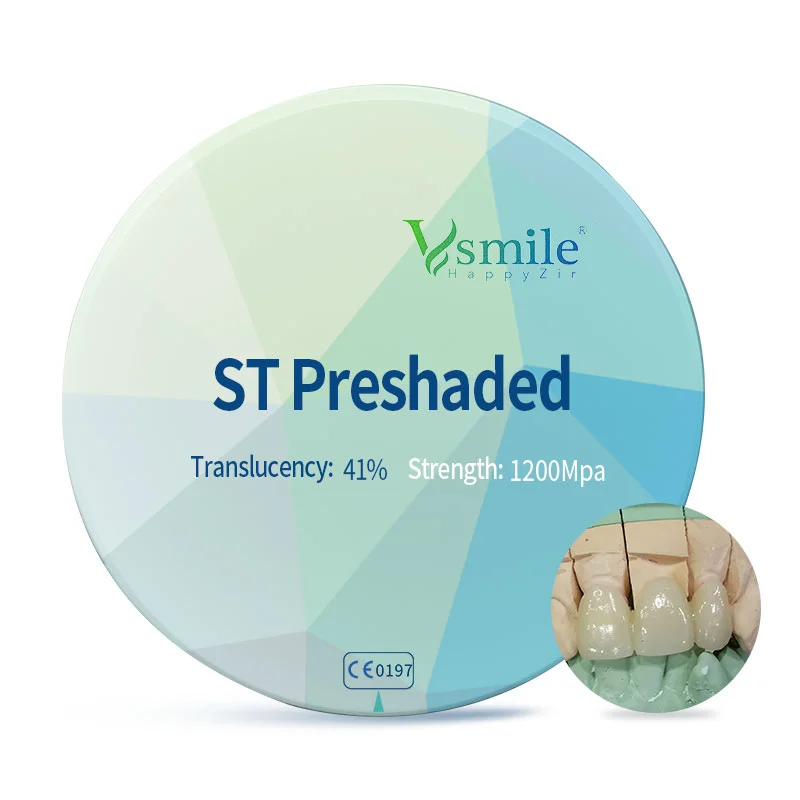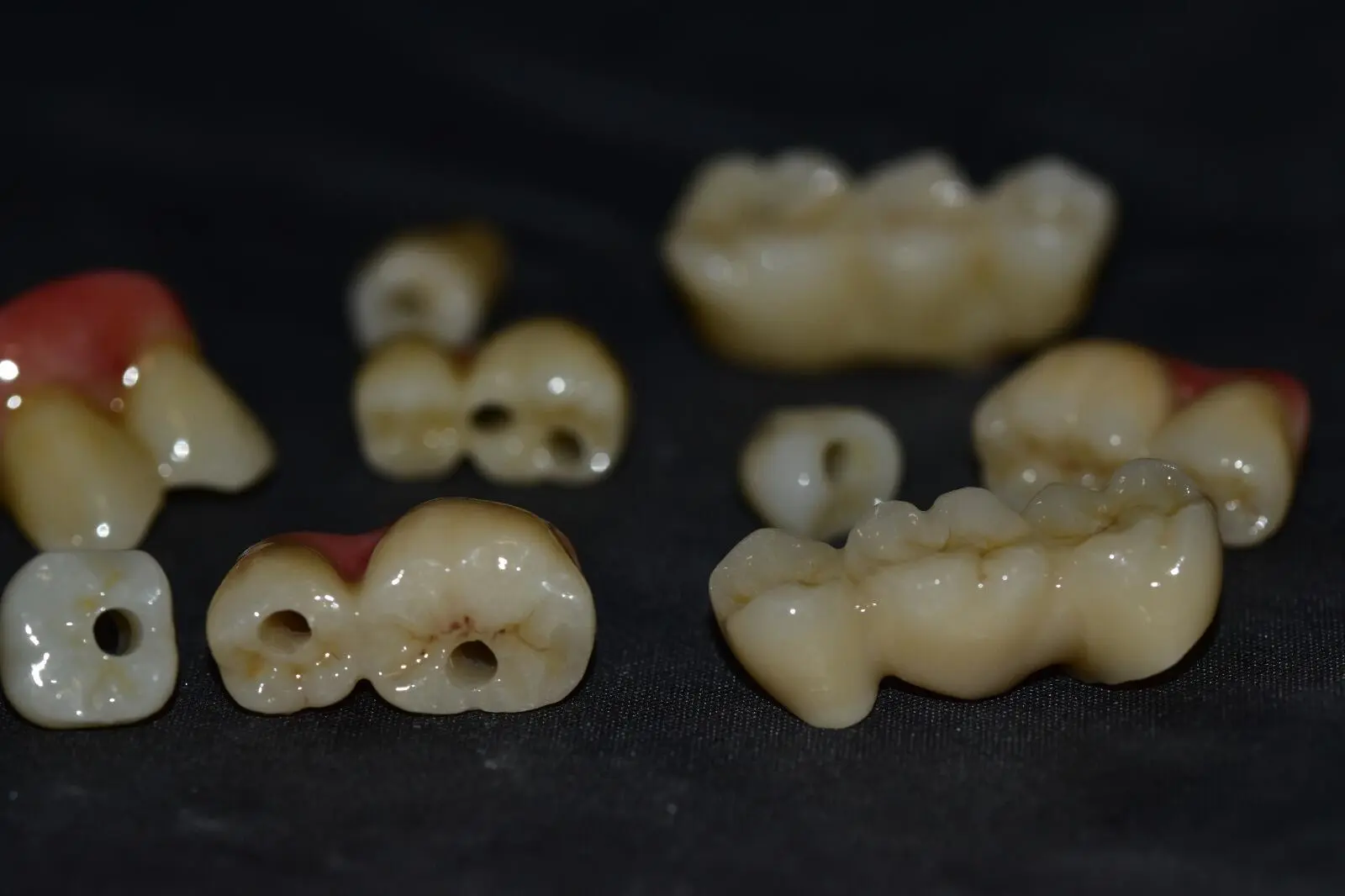 About Us
Vsmile is a china based dental consumables manufacturer which delivers solutions to dental laboratories. We have a professional sales & marketing team that provides our customers
with effective service including inquiry handling, sample preparation, order processing, shipment and documentation.
Meeting and exceeding our Customers' Expectations is our goal. Contact us today to find out how we can help you save money every month and keep your lab running at peak efficiency.
With Vsmile's professional assistance, you can expect outstanding results.
Packing & Shipping
DHL/UPS/FEDEX