Vsmile HappZir UT Dental Zirconia Blank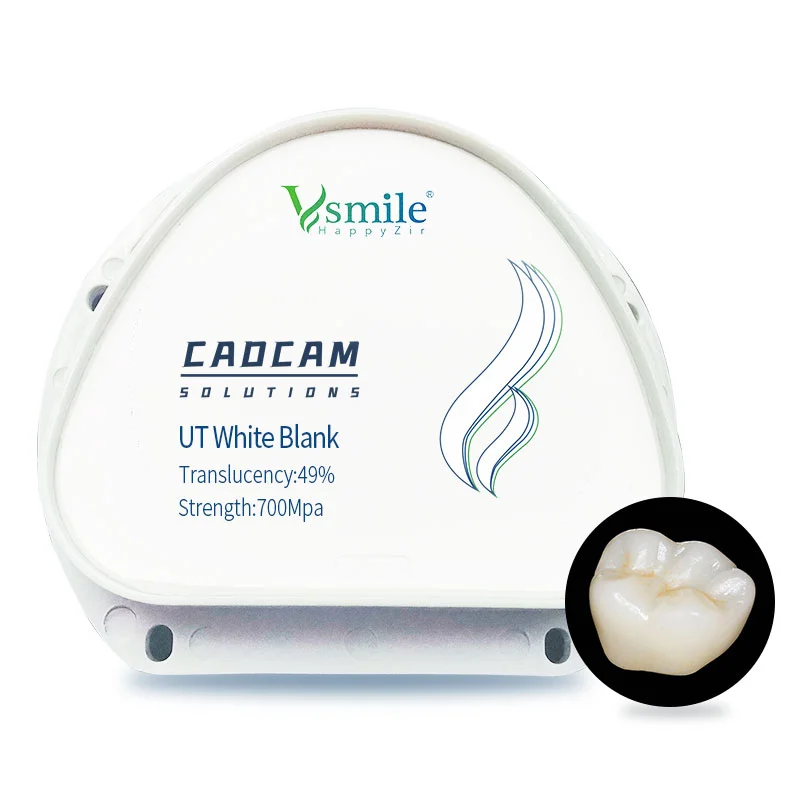 High translucent zirconium oxide for perfect aesthetics
Sintering Cave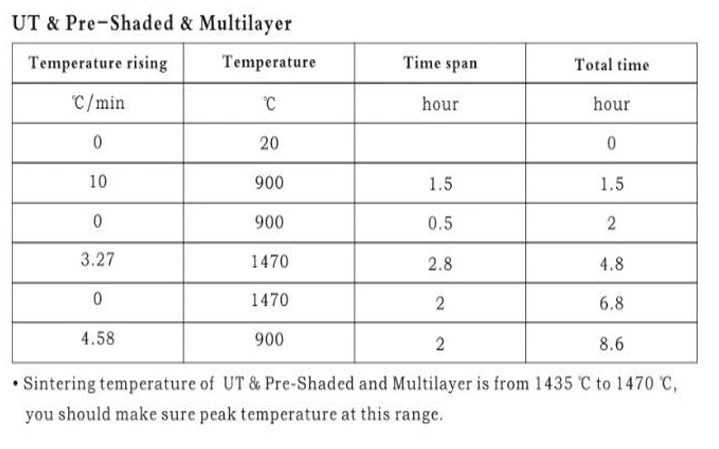 Vsmile UT white zirconia disc is a dental zirconium oxide (Y-TZP ZrO2) for monolithic restorations from single-tooth to multi-unit bridge restoration.
It impresses with its perfect balance between translucency(49%) and strength (700MPa) for the production of aesthetic all-ceramic restorations. The soft material before sintering ensures an effortless manufacturing process.

Vsmile UT white can be customized individually by brush or dipping infiltration or processed as a pre-shaded variant. All-ceramic veneering is possible with the common all-ceramic systems .
processing Options
Monolithic processing or partial ceramic veneering
Optional brush or dipping infiltration possible
Indications
Single-tooth restorations ( posterior)
3-unit bridges (posterior)
Multi-unit bridges (posterior)

Packaging
We can according customers requirements and box packing

We Provide One-stop CADCAM Materials for Laboratory Production
World Class Zirconia Materials
Long Life Milling Tools
Resin and Glass Ceramic
Customized Solutions ·OEM/ODM Service