Vsmile Porcelain furnace Vidmar OP6000A
The OP6000 porcelain furnace adopts the newer furnace structure design, which improves the thermal efficiency and vacuum grade. 
The 5-inch led capactive touch screen makes the operation more convenient, the field ofvision brighter.and the thicker insulation material, which makes the insulation performance more superior. 
The double-calibration structure design is more accurate in temperature and better in temperature repeatability, lts good effect ofporcelain and glaze-baking and the results are excellent.
Built-in all-ceramic and metal program is convenient for users to use, streamlined appearance structure, can betterreflect your superior working environment.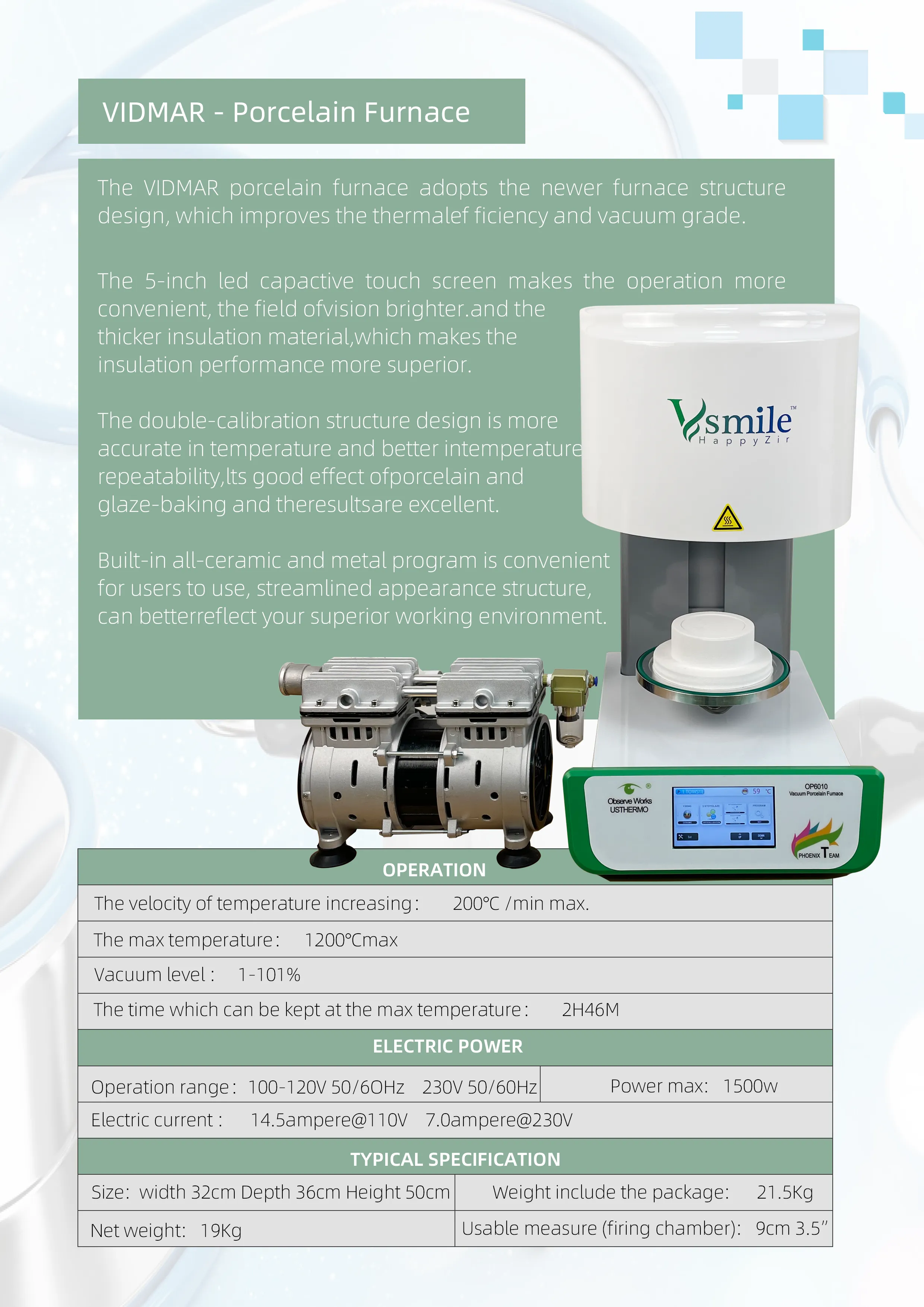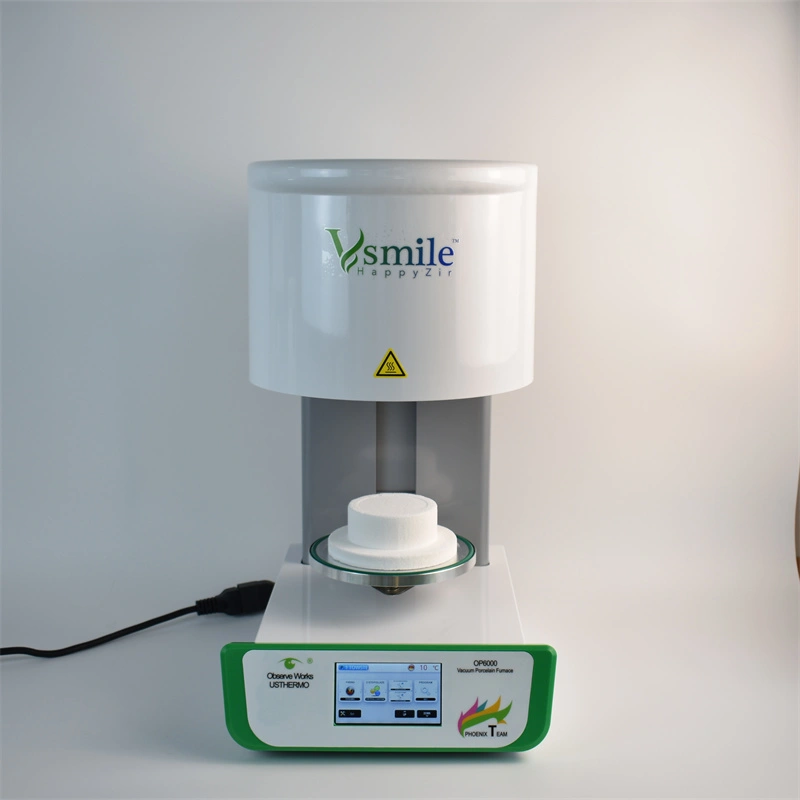 | | |
| --- | --- |
| OPERATION | |
| The velocity of temperature increasing | 200 /min max. |
| The max temperature | 1200max |
| The time which can be kept at the max temperature | 2H46M |
| Vacuum level | 1-101% |
| ELECTRIC POWER | |
| Operation range | 100-120V 50/6OHz230V 50/60Hz |
| Electric current | 14.5ampere@110V 7.0ampere@230V |
| Power max | 1500w |
| TYPICAL SPECIFICATION | |
| Size  | width 32cm Depth 36cm Height 50cm |
| Usable measure (firing chamber) | 9cm 3.5" |
| Net weight | 19Kg |
| Weight include the package | 21.5Kg |