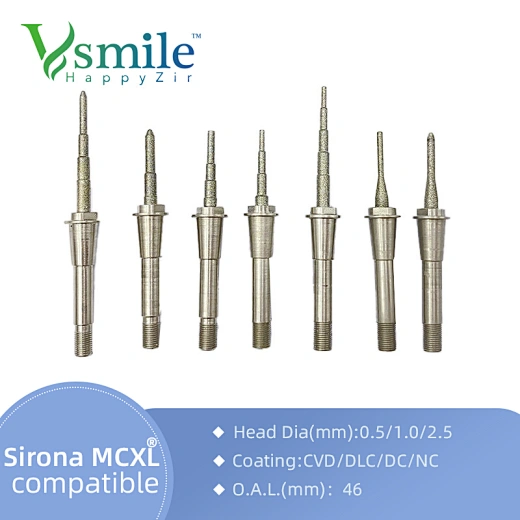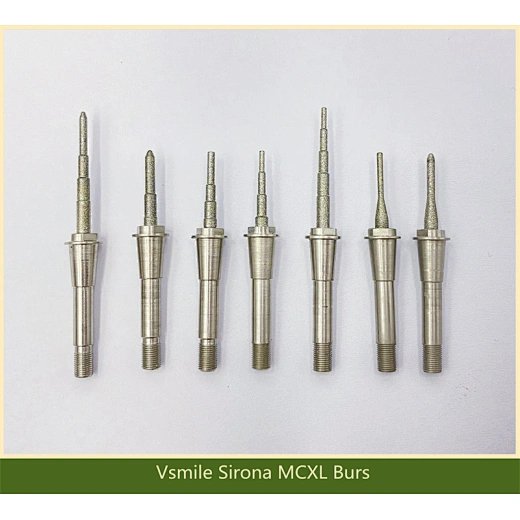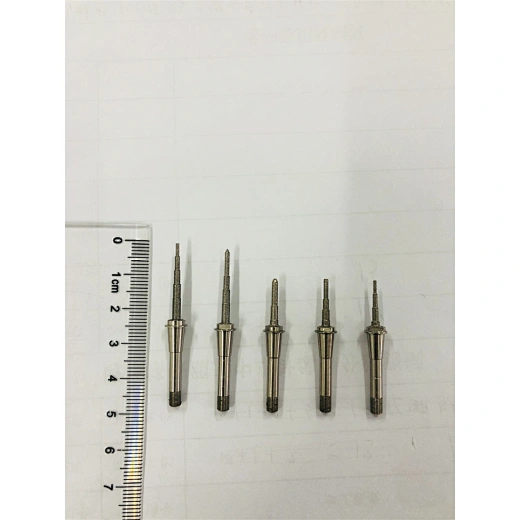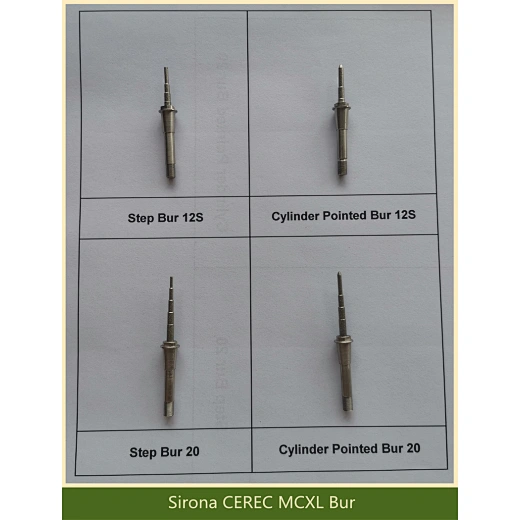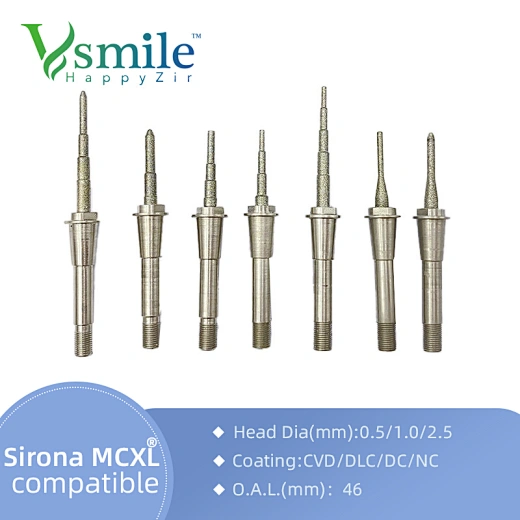 Vsmile Sirona MCXL milling tools
Vsmile Sirona MCXL milling tools
Supply Ability:
30000piece / Month
Country of Origin:
Changsha
Sirona MCX5 Compatible milling burs for dental lab using
Vsmile Milling Burs Sirona MCXL ® Compatible
Always Choosing The Best Tools for the Best Results
Step Bur 12,Step Bur 12S,Step Bur 20, Cylinder Pointed Bur12S Cylinder Pointed Bur 20,Cylinder Point Bur 12EF,Cylinder Bur 12 EF For Glass Ceramics/E.Max/Hybrid Ceramic/Lithium Disilicate Grinding;
Finsher 10,Shaper 25RZ For Zirconia Milling.
Coating: Diamond Bur
Cutting Effect Length: 13.7/13.7/13.23/ mm
Shank diameter: M3.5 mm
Overall length:  38 mm
End type: Center cutting
Sirona CEREC MC XL CAD/CAM Dental Milling Bur
Model:
MC X, CEREC MC XL, CEREC MC XL
Material: Tungsten Carbide
Coating: Professional Diamond Coating for Emax grinding
Packaging: Individually packing 
Browse through our selection of tools that we currently offer on Earth. We manufacture burs for almost every dental CAD/CAM milling machine on the market; from Amann Girrbach* to ZirkonZahn*. If you do not find your machine under the list of compatible machines simply contact us and our human representatives will be able to advise you on which path to take.