Vsmile Milling Burs Yenadent ® Compatible
Always Choosing The Best Tools for the Best ResultsQ
These are very high quality tools made with the finest German carbide available. Our tools are manufactured with the highest precision and utmost focus on quality. Our tools are manufactured here in the China and are compatible with Yenadent's desktop D14 and D15 as well as the standalone D43, D40 & DC40.
Compatible With Yenadent For Zirconia / PMMA / Wax Milling
Shank Dia.(mm)
4.0
4.0
4.0
Head Dia.(mm)
2.0
1.0
0.5
Overlength(mm)
45
45
45
Coating
Diamond/Diamond Liked/Uncoated/Rainbow
Compatible With Yenadent For Emax Glass Ceramic Grinding 
Shank Dia.(mm)
4.0
4.0
4.0
Head Dia.(mm)
2.0
1.0
0.5
Overlength(mm)
45
45
45
For Metal Milling
Shank Dia.(mm)
4.0
4.0
Head Dia.(mm)
2.0
1.0
Overlength(mm)
45
45


Yenadent CAD/CAM Dental Milling Bur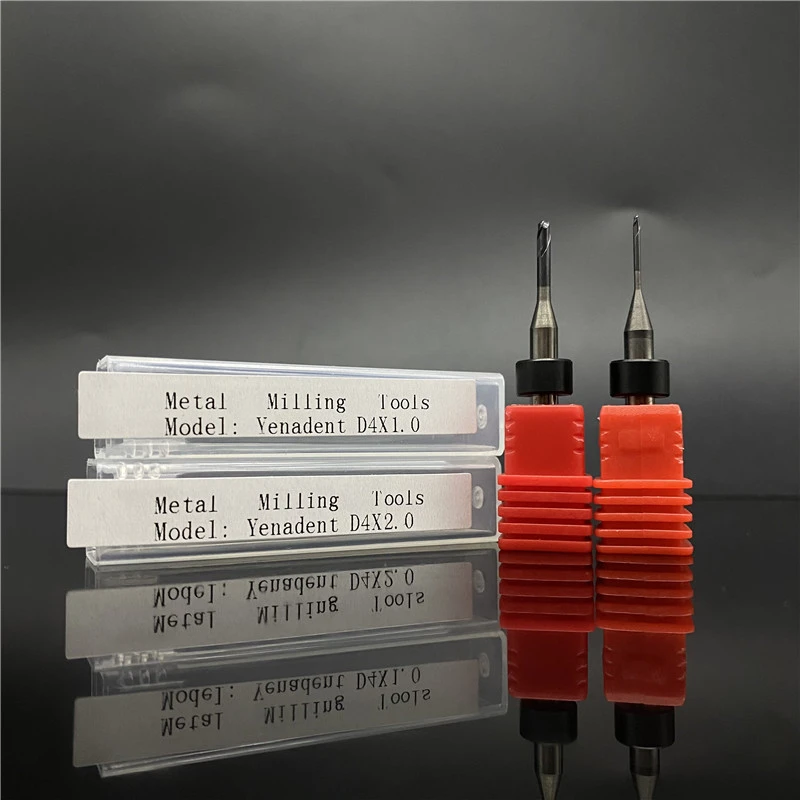 Model:
Yenadent Desktop D14 and D15 Yenadent Standalone D43, D40 & DC40.

This carbide dental burs is designed for use with Yenadent
*Allow to mill material 10mm-26mm in thickness, approved for milling:
zirconia, Wax and PMMA and some metal milling.
*Specially engineered for precise performance, maximun durability and longer life
* High milling capacity

Advantages
Less effort and valuable time savings due to ringed Vsmile tools
Maximum tool life thanks to optimized coatings on the milling tools for the materials to be machined
Highest quality on your Yenadent milling system