Vsmile HT Zirconia Disc
Strong Zirconium Oxide for Fixed and Implant-supported Prosthetics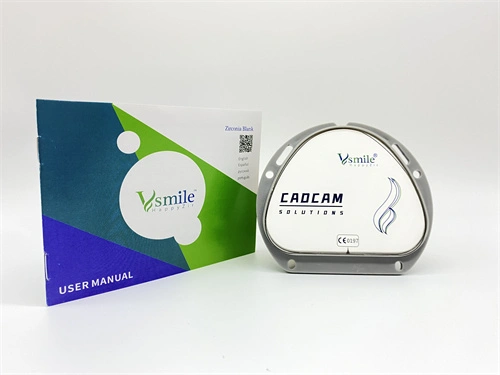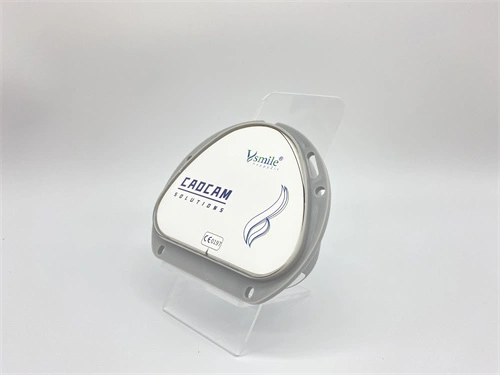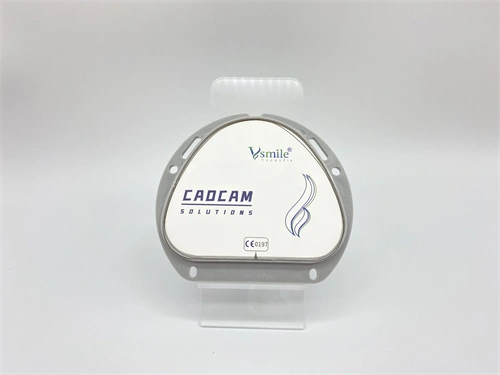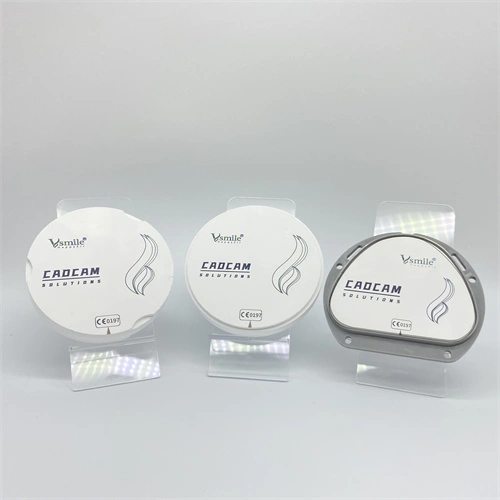 Vsmile HT zirconia disc is dental zirconium oxide (Y-TZP ZrO2) with a flexural strength of 1350MPa.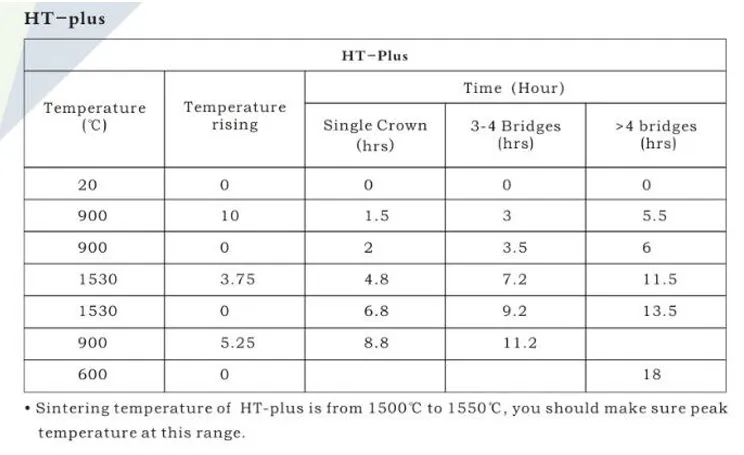 High opacity – for discolored stumps.

High processing comfort – easy to mill.

Flexibility in processing – for fixed and implant-supported prosthetics.
Vsmile zirconia disc can be individually customized by brushing or dipping infiltration, or processed into pre-colored versions. The common all-ceramic system can be used for all-ceramic veneer.
Processing Options
Copings for full anatomical or partial veneering
Brush and / or dipping infiltration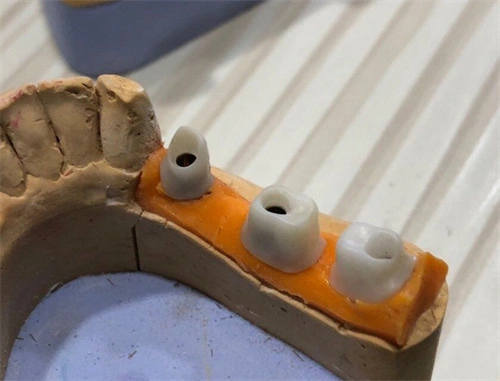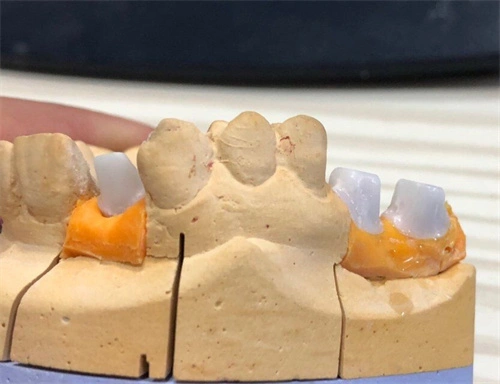 Indications
Single-tooth restorations ( posterior)

3-unit bridges (posterior)

Multi-unit bridges (posterior)
Available Size
W-98 white (12mm, 14mm, 16mm, 18mm, 20mm, 22mm, 25mm)

D-98 white (12mm, 14mm, 16mm, 18mm, 20mm, 22mm, 25mm)

Z-95 white (12mm, 14mm, 16mm, 18mm, 20mm, 22mm, 25mm)

Packing and Shipment
We can according customers requirements and box packing

Quality system
1. Efficient quality assurance system runs through the entire process from product development to raw material procurement, production, inspection, sales, after-sales, and technical support
2. ISO 9001 Quality Management System
3. ISO13485 Medical Device Quality Management System
4. 93/42/EEC Appendix EU Medical Machinery Directive
5. FDA Medical Device Manufacturing Quality Management Standards